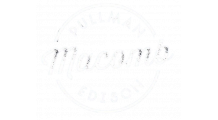 Neighborhood & Directions
Edison and Pullman properties are located near Western Illinois University (WIU). They are also convenient to Spoon River Community College and the historic town Courthouse Square with the help of many Go West bus stops. Macomb has an easily accessible Amtrak station, which makes reasonably priced round trips to Chicago and other destinations. Plan a weekend getaway to Chicago's shopping, dining, nightlife, and culture and don't even worry about driving! Relax on the train with your laptop and friends and be to Union Station in less than 4 hours. But you don't need to leave Macomb to have a good time. There's plenty to do right here! Near our properties and in the historic Courthouse Square you can find an excellent variety of restaurants, shopping, parks and nightlife, which are all within walking distance or only minutes away! The Forum is a truly unique nightspot, converted from an old theater, and rivals big city nightclubs for size and atmosphere. There are also many small local bars around the square where there is music and relaxation. Macomb has parks that are perfect for walking your dog or just getting some exercise. For outdoor enthusiasts, Spring Lake Park is also only two miles away and offers a 220-acre lake, hiking, biking and camping. There are many places to explore near Edison and Pullman that will become your favorites to hang out and enjoy life!
No route was found for the selected transit mode.